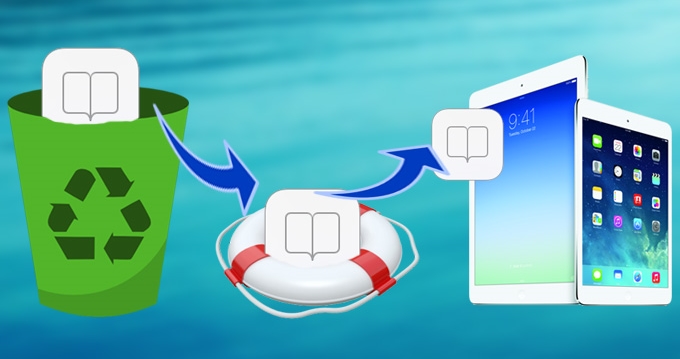 Do you love surfing the internet? Do you follow tons of websites never missing updates and latest posts? Wishing there is a thing that can remember them all so you don't need to memorize each and every web address? Luckily, most smartphones and tablets especially iPads are equipped with a very smart tool called Bookmarks. You can find in on your native iPad browser, Safari. Bookmarks can hold loads of web addresses. Though, what if you lose or accidentally delete saved bookmarks? Can you restore deleted bookmarks from an iPad?
Are you suffering from accidentally deleting all your saved safari bookmarks? Or worst, kids played your tablet unintentionally and erased your data? No need to worry as there are easy ways on how to restore lost iPad safari bookmarks, see them below.
Four Ways to Restore Safari Bookmarks from iPad
There are three possible methods on how you can reinstate all those lost data. All of them are proven to be easy-to-follow not to mention effective. From free techniques to software that can do tons of things more than just restoring deleted iPad bookmarks, discover them after the jump.
Method 1: Restore deleted bookmarks on iPad with iPhone Data Recovery
Using this software will let you restore all your important data back on your device. Not only it can restore missing safari bookmarks on iPad but it can also recover deleted SMS, contacts, call lists, voice memos, notes, videos, reminders and more from your device. Additionally, there is a preview function so you don't need to guess what document or bookmark to restore. It supports all versions of iPad from the first generation tablet to latest retina iPad mini displays along with other iOS devices such as iPhone 5s and iPod touch 5.
iPhone Data Recovery Tool uses two types of recovery modes, one is to recover from iTunes backup and the other is to recover directly from your device. Up to 12 types of files can be recovered on your iPad (regardless of the version), while up-to-date iPhones (iPhone 5S, 5C, 5 and 4S) can restore 7 types of files. Using it is simple, follow these steps below:
1
Download and install the latest version of the software. Choose from either Windows or Mac compatibility depending on your PC OS.
2
Connect the iPad to your computer using the supplied USB cable. Wait until the device is recognized and install plugins if required.
3
Choose from "Recover from iOS device" or "Recover from iTunes backup file". Select the first one for easy restoration of bookmarks.
4
Click "start scan" button on the window to start retrieving data. On the other hand, iPad 1 users should follow the special on-screen instruction to get to scanning mode.
5
After the scan, head on to the Safari bookmark category on the left column.
6
Check the "Preview" and mark the files you want to retrieve, click "Recover" button and wait until the process is complete.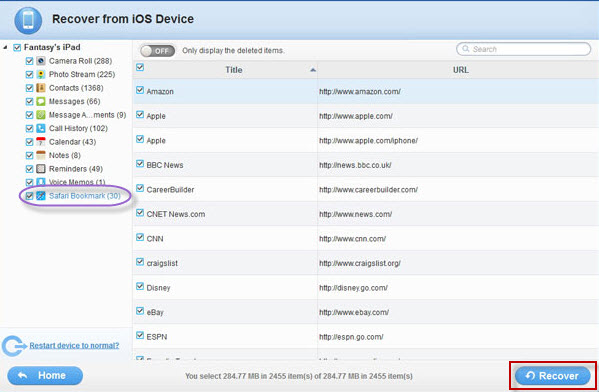 To restore missing safari bookmarks on iPad using iTunes backup, simply choose the other recovery mode. Select the appropriate backup file, click "Recover" and you're done.
Method 2: Restore iPad Safari Bookmarks from iTunes
If you recently backup your iPad using iTunes, you can use this restore point to recover deleted bookmarks. Before heading on and using iTunes backup, make sure first that you have disabled auto-synchronization. This is to avoid iTunes from making a newer backup thus erasing your previous data. Connect the iPad to your computer then follow the instruction prompted.
Method 3: Restore iPad Bookmarks from iCloud
Should you happen to have an iCloud account, you can use it to restore deleted bookmarks from an iPad. First off you need to turn off or disconnect from the internet immediately, this is to prevent automatic syncing of device. Head on to settings, iCloud, "storage and backup", click restore from iCloud backup and in no time you should see your bookmarks again.
Method 4: How to Restore Bookmarks on iPad by rebooting device
You can try rebooting the device first and see if it can still recover deleted bookmarks. Here's how:
Press both the home button and sleep/wake buttons all at the same time for 10-15 seconds.
Wait until the apple logo appears on the screen and you can release the buttons.
If it still doesn't work, try resetting the device:
Go to "settings", "general", "reset", "reset all settings".
No worries as this would not delete any media or data into your iPad.
Important tips:
Try cleaning out your safari's cache and history. This would equally solve issues regarding safari not adding bookmarks into the browser:
Head on to "settings" and locate safari setting menu item.
Hit "clear cookies and data" just below the "privacy setting".
Tap "clear" to confirm.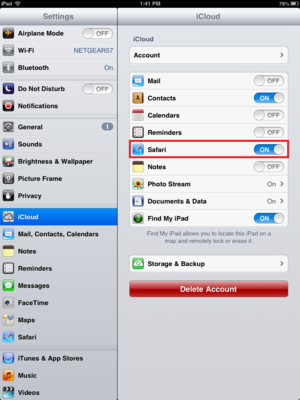 With our fast and ever increasing world of technology, most things that we do today are based on the internet. Reading news, knowing the latest scene when it comes to gadget and technology, watching favorite movies, listening to music and even working can now be done using the internet. To this end, remembering all the websites that we visit from day to day is indeed a big challenge. With bookmarks, you don't need to recall all those symbols and letters, all you need to do is to tap and save it on your iPad and you're done. This is the importance of bookmarks so never lose them again with the above methods on how to restore bookmarks on iPad.