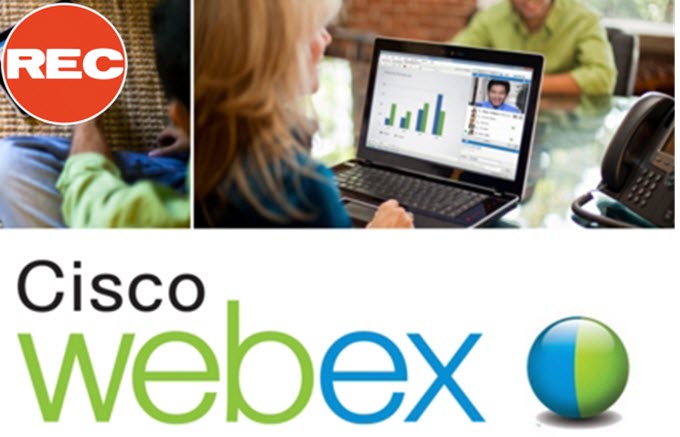 Webex is one of the leading applications that companies use to hold meetings in a convenient manner. By doing so, a company can conduct negotiations faster and get ultimately ahead of other companies in conducting business, especially in facilitating localized products or service. Sometimes, it is very important to record Webex meeting. Since companies are bound to hold multiple meetings at a given time, it is essential to have a means of recording the entire conversation for the purpose of reviewing the meeting content at a later time. Nowadays, it is every company's concern to find cost-efficient ways to operate businesses smoothly. This means that a lot of effort is given in finding ways to record meetings of Webex with high quality results for free.
Simple method – Webex built-in recorder
Actually, Webex itself offers a built-in recorder to record the whole meeting process. The operation steps are very simple.
Click Recorder icon on the interface of Meeting Window to open the recorder panel.
Upon the pop-up interface, click "Record" button to start recording.
During recording, you can click the buttons on recorder panel to control the recording process.
When you have finished recording, your video will be saved in your local drive.

Problems of Webex Recorder
However, there are a few problems when using the Webex recorder. Although some issues can be solved with a little tweaking, the lost real time data from the dysfunction can never be retrieved. This is a huge inconvenience to the concerned companies. Most problems are caused by settings not set to default, inconsistencies in the account, or application license information. In fact, a third party software is known to be user friendly and efficient in recording a Webex session like Apowersoft Free Online Screen Recorder. There are no negative implications in using an outside application so a lot of people are considering the idea.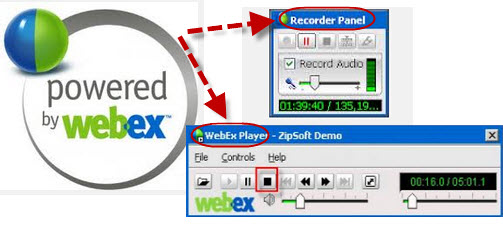 How to Record a Webex Meeting with Apowersoft
This application is basically free software that can be used for recording online session. The good point about this product is that it's easy to use and takes up very little space in the computer. It now works on both Windows and Mac operating systems.
The software exists in two ways. One is through opening the application website and initializing the software from there. Second, you can install a desktop version of this application in the computer for recording meetings without opening the browser.
Online Application to Record Webex Meeting (Simple Way)
To record Webex session, you can first go to the website of this Webex recorder and click "Start Recording" button to launch the web-based application. If this is your first use, you will be told to download a simple launcher to activate the app normally. Install it on your PC and you can go back to webpage and click "Start Recording".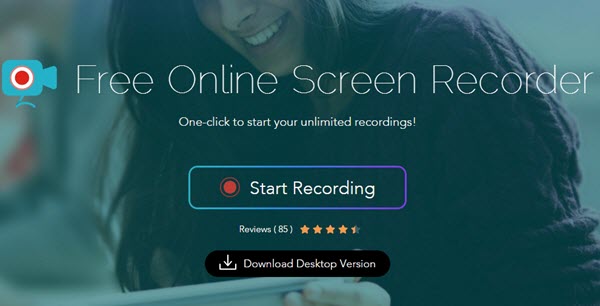 1
When a new window pops out, you can have a quick glance at the user interface. Then find options and configure some settings like hotkeys, output format as you need. Choose one audio source such as system sound from audio input list.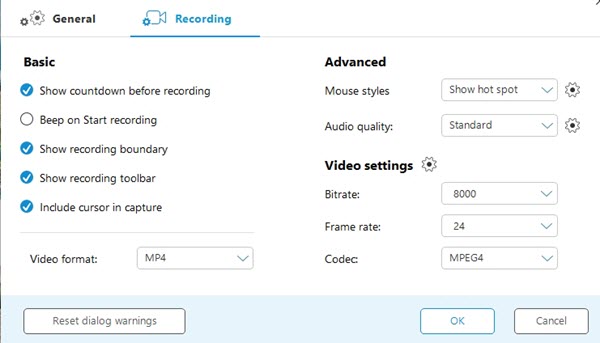 2
Open up the Webex meeting, click the custom or you can select the area to record or you can adjust the recording window by yourself. Once done, click "REC" to start recording.
3
During the recording process, you can add various marks to your video such as arrows, diagrams as well as texts.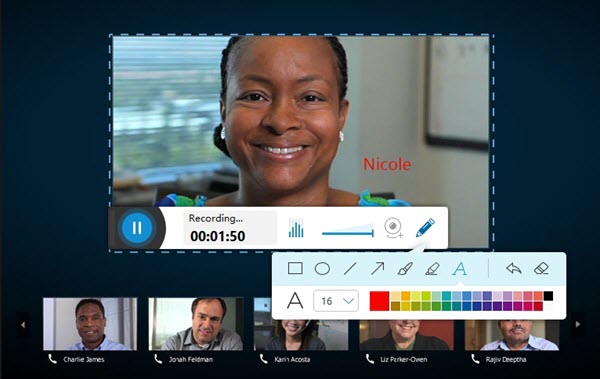 4
When the meeting is done, click the pause button and choose to save the file. You can choose to save the file as video format or GIF format. After published, the video recorded will be stored in your selected folder.
Use Apowersoft Screen Recorder Pro (Handy Way)
Many people are fond of installing Apowersoft Screen Recorder Pro to record their meetings, because the desktop version is much handier to use. Additionally, it offers more functions, aside from recording meetings, it also has other features for different user needs. The following are some of the other functions it has:
Apowersoft Screen Recorder Pro allows simultaneous recording of both audio and video. This is a good tool for people who like to make video demos and tutorial sessions through animated videos. With this one desktop program, you are capable of recording, editing, converting, sharing a video in good quality altogether.
A webcam can also be synchronized with the application. This is ideal for videos that require multiple video feeds to be captured.
It also contains screenshots features that you can use whenever you come across an attractive image.
The application also allows real-time editing features wherein you can edit videos along the recording process. This is good for adding callouts and dialogue boxes to make the video more understandable.
With a built-in video editor, you are capable of trimming the video, crop the size, adjust volume and contrast, add watermarks and texts, etc. Moreover, it can convert your files to many other formats which is convenient for your use.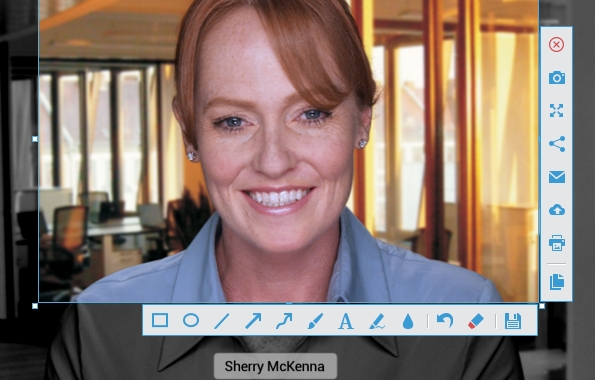 One of the most convenient features of recording Webex is the ability to set a schedule for the start and end of recording. There are no limits to how many recordings are done. As long as your computer's memory has enough space, there should be no issues.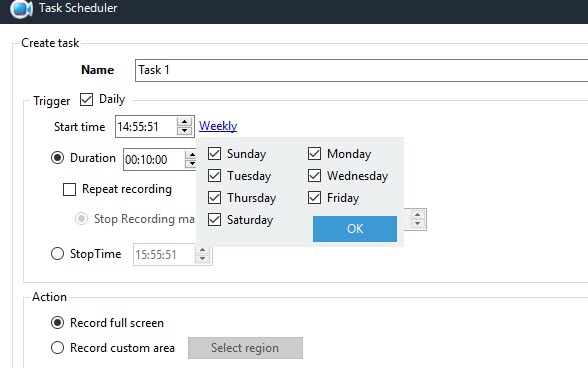 As you can see, Apowersoft Free Online Screen Recorder is really a valuable method for recording Webex meetings with high quality. With today's growing internet dependence, being able to make use of Internet for business matters is quite necessary. An application like Apowersoft Free Online Screen Recorder is essential to maintain high productivity in all business processes.