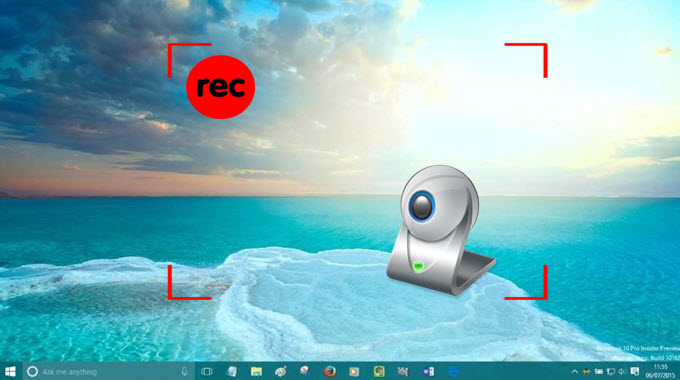 Recording screen and webcam video at the same time is something that people would like to do mostly for instructional purposes, presentations and games. There are actually several screen and webcam recorders on the Internet for you to do this. This article will provide two of the best ones.
1. Apowersoft Free Online Screen Recorder

This is a free web-based application that allows you to record anything on your computer, including games, webcam, video chat, live streams, etc. It also provides different audio input (system sound/microphone) and various video formats (MP4, WMV, AVI, FLV, etc.). You are also able to highlight mouse clicks in the recording and customize video bitrate, frame rate and many more. When a video is recorded, you can save it on your local disk, directly share it to YouTube or upload it to Google Drive and Dropbox.
Here are the detailed steps on how to record screen and webcam simultaneously with this tool.
1
First of all, go to the site of this free online screen recorder and click the "Start Recording" button. If this is the first time you use it, you need to download the launcher to load this application. Don't worry about the security as the launcher is pretty safe.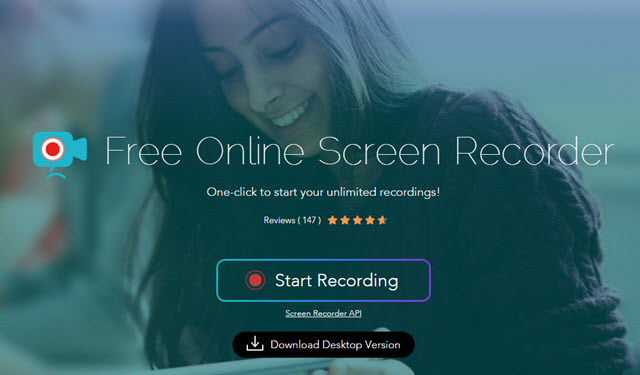 2
Then, a recording frame with a toolbar at its bottom will pop up. You can customize your recording area, saving directory or any other settings for the video.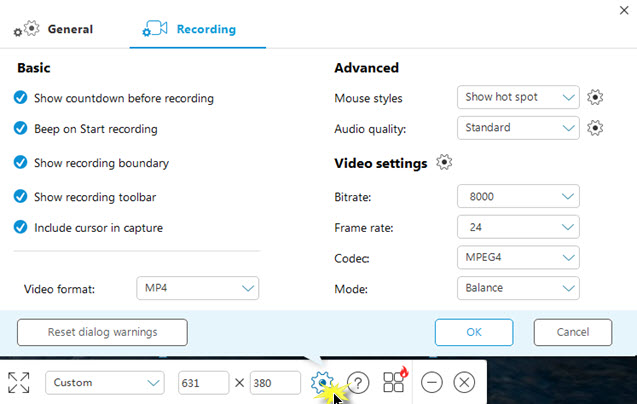 3
Select "Region" mode, hit the red "Rec" button on the left of the toolbar and press "OK" to start recording.
4
To record the screen and webcam at the same time, just click the camera icon on the recording toolbar and choose your camera. Then, the camera will immediately pop up, and you can move it to anywhere on the screen.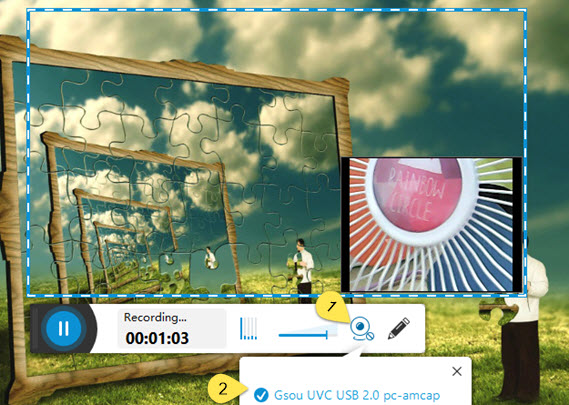 5
You can also make use of the pen icon to add lines, arrows, texts into the video.
6
Click the blue pause button to pause recording. And then, click the green check icon to confirm saving the video.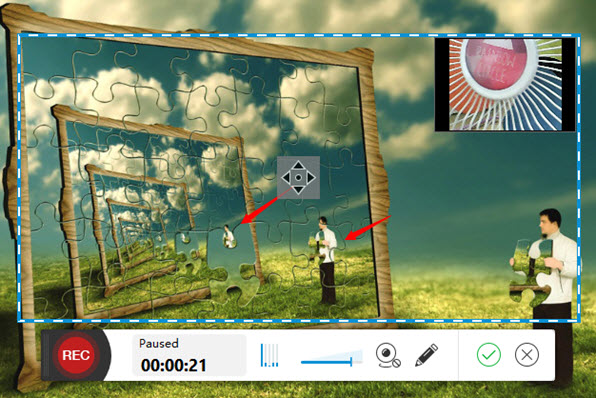 7
A preview of the video will show up. Just press the save button on toolbar beneath the video window and choose the first option to save the video to your local file.
Pros: It's free and has no watermark or time limit in recording.
Cons: It's an online application.
This online recorder also has a professional desktop version which has even more powerful functions. Besides all the functions mentioned above, this screen and webcam recorder also offers features of editing and converting video, taking screenshot, making schedules for recording screen automatically, etc. To enjoy all its benefits, just click the button below to download it.
2. Screencastify
Screencastify is actually a screen recording extension for Chrome. Apart from recording activities in tabs, it is also able to capture anything in active windows or full screen along with audio. What's more, you can even include your webcam in the recording. The videos are recorded as WEBM or VP8 files, and you'll have options to save them to local disk or upload them to YouTube or Google Drive.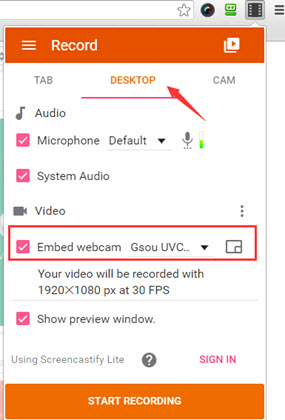 When you choose to record screen and webcam, there will be a small real-time view of the recording at the right bottom of the screen (You can also move it to some other places). And the camera view is not big enough to see your facial expressions clearly. Another thing you should notice is that this tool's free version has watermark and only allows you to record screen for 10 minutes.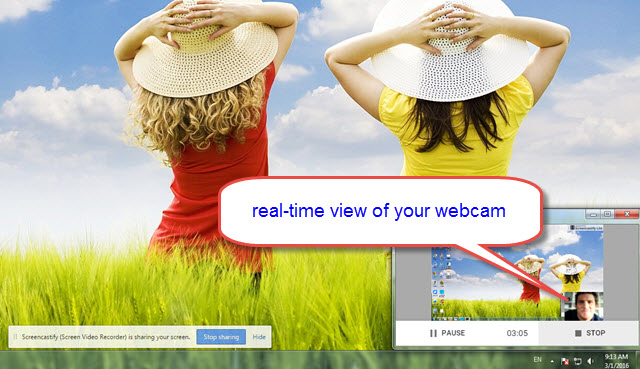 Pros: It's free and can be used without Internet.
Cons: It has watermark, recording time restriction and limited video formats.
Conclusion
This post provides two great webcam and screen recorders. Both of them have their own advantages and disadvantages. However, through the comparison, you will find that Apowersoft Free Online Screen Recorder is the better choice for it offers no time-limit or water-marked recording and gives you better view of your camera during recording. If you want its pro version, just download it by clicking the button below.