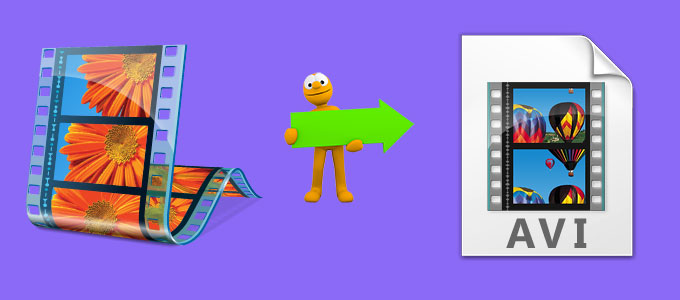 WLMP is a project file for videos that are made using Windows Movie Maker. Note that you cannot play this file in any other player unless you have it converted or exported into other formats. It is a file that can help you edit all the raw data that you compiled to complete a video, and you can export it into MP4 and WMV. You may need to convert it to AVI format for playing on other players. The big question here is how to convert .wlmp to .avi or any other format that you want? No worries because this article will give you some great methods. You may refer to the methods below.
How to convert WLMP to AVI?
Part 1: Save movie as MP4, WMV
Part 2: Convert file to AVI
1
Make use of Windows Movie Maker
Before converting WLMP file to AVI format, you first need to export the file as MP4 or WMV. The following steps will help you.
Open Windows Movie Maker and then click "Files > Open> choose the WLMP file" that you want to export.
Click "Save Movie" and then choose its quality.
A new window will pop-up allowing you to rename your file. On its lower part, drop down "Save as type" and then choose which format you like. You can choose between MP4 and WMV.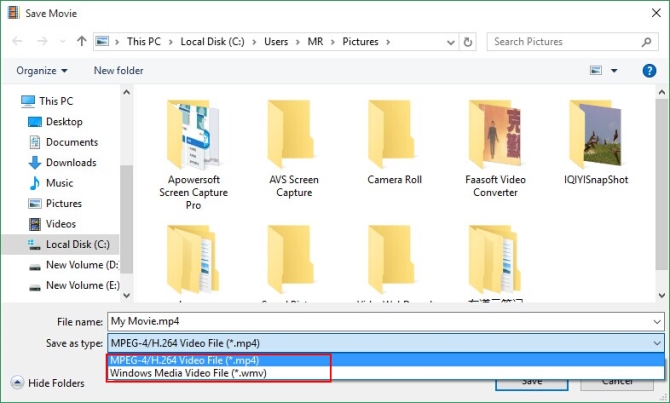 Yet you'll be able to play the video now, however, in case you want to have a lower size file just like AVI, then you will need a WLMP to AVI converter because Windows Movie Maker will not let you save in AVI. You may then know of the tools below.
2
Recommended Converters to convert MP4 or WMV files into AVI
i
Use Apowersoft Free Online Video Converter
After exporting the file using Windows Movie Maker, you may use this free web-based application so that you can easily convert WMV/MP4 into AVI format. All you need is a stable internet connection and you're ready to proceed with the conversion. Furthermore, the newest update of the Apowersoft Free Online Video Converter will not require you to install Java. Instead, a launcher will be the one to help you out. Here are the steps to convert Windows Movie Maker to AVI.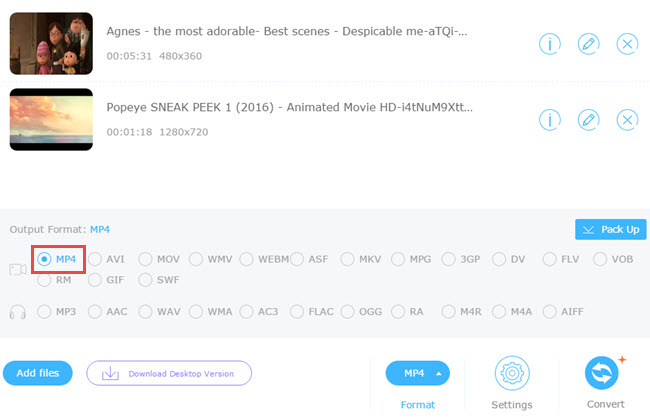 Go to Apowersoft Free Online Video Converter and click the "Start Converting" button so that the launcher will appear.
Once the launcher is set, click the "Browse" button to add the file to convert on the tool.
Choose AVI as its output format and then click the "Convert" button to start converting.
This online tool seems to be a great tool in terms of converting. It as well has drawbacks. The issue is when you lose an internet connection which is obviously the "life" of this online converter. If that happens, you'll not be able to convert anything. That being said, you might be interested in using its Pro version which is Apowersoft Video Converter Studio tool to convert WLMP to AVI.
Apowersoft Video Converter Studio is a desktop tool which allows you to convert a single or multiple files even without an internet connection. Moreover, this is not just an ordinary converter as it possesses a lot of more helpful features which you can't imagine you can have in a single tool. Aside from converting, the tool will let you edit video by adjusting color, saturation, trimming clips or cropping screen. Next great feature it has is its "Download" function. You can download any video that you want to use this tool. All you need is the link of the video and then you'll be able to get it in a fast way. In addition, you can also make a music video under the "Make MV" tab.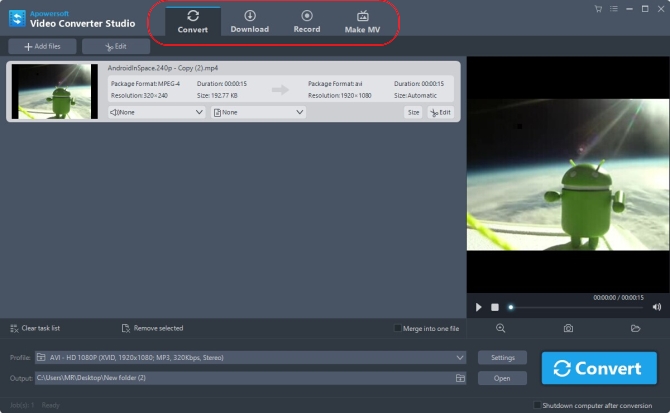 ii
Make use of Online AVI Video Converter tool
AVI Video Converter is a tool designed to easily convert WLMP to AVI online. This tool is safe and easy to use. You may review the steps below to use it.
Go to its page and then click the "Choose File" button to have your file submitted.
You may preset its other settings just like video quality or size.
Click "Convert file" button to start converting.
This one is not available to use in case you don't have an internet connection and if you want to convert multiple files.
To conclude what is said by the above information, all of the tools given are very helpful but it would be best if you make use of the Apowersoft Video Converter Studio as it is convenient and easy to use when you want to convert WLMP to AVI more easily.