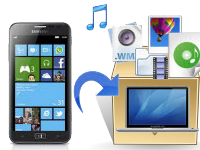 Android Phone to PC File Transfer
Most Android phones have SD card for file storage, but to avoid losing some important stuff, you might need to export photos and videos from your device to a computer as a backup. If so, Apowersoft free android manager can back up your files and transfer them to your PC with a click.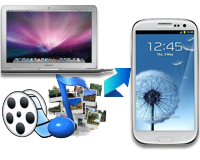 Restore or Select the Local File to Android
After connecting your Smartphone to Apowersoft free Android manager, you can start transferring files to your Android phone from a Mac or Windows PC. Simply import backed-up files by clicking the Restore icon and your content will be accessed from Android. It's advisable to place music, pictures or videos in a specified folder. You can retrieve your lost media files if you've backed up them on the PC.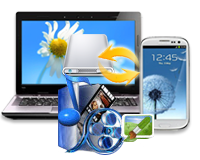 Sync Music, Movies, Photos, and Media Files
Apowersoft free Android manager is capable of exporting songs, videos and pictures from your phone to PC for playback. With it, it is very easy to bulk delete unnecessary files to improve speed. Even better, you can play, rename, and add media files to playlists. Music lovers are able to set any music as a ringtone depending on personal preference. Vice versa; you can import or convert the local files to Android-optimized formats.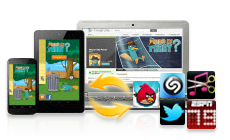 Control Android Applications from Your Computer
This free Android manger also functions as an app manager for you to install, uninstall, export, delete and backup apps. If those applications are preinstalled in the internal phone storage, you can also conveniently move them to an SD card. When you like a piece of software, it's easy to share interesting apps with friends via Facebook, Twitter, Google Plus and other social network sites.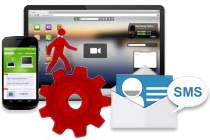 Manage Your SMS on Computer
You also have the option to manage Android from PC. As a free SMS assistant, this app offers users free texting with bulk SMS function, which saves a lot of time and effort. Plus, if you have some important text messages stored on your mobile and don't want to lose them accidentally, you can click Export to transfer Droid SMS to PC. Even better, you can send and receive messages directly from your computer with Android phone manager.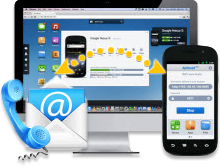 Organize Contacts and Personal Information
Managing Android phone contacts seems to be less difficult with free Android manager. This app allows you to add, group, delete, edit, import or export contact entries on Android phones. After the backup, you don't have to worry about losing the contact information because you switch phones or change service providers. Another good point is that you can check and delete all call logs from the computer.