Print your important images easily, or reduce the size of your photo and keep the high quality. All you need to do is convert an image to PDF. Apowersoft has developed Free Image to PDF Online and has made it available to everyone.
It is specially designed to convert image to PDF online. The image formats include JPG, GIF, PNG, BMP, and TIFF, etc. It is an absolutely free image to PDF Converter, which offers three modes – converting multiple images to PDF from disk at one time, converting images to PDF from disk one by one, and converting images to PDF from a URL.
Key Features: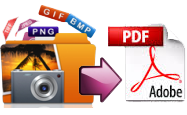 Convert any image to PDF with a few clicks
This online image to PDF converter allows you to freely convert various image formats to PDF with just a few clicks. It is completely compatible with all image formats like JPG, PNG, TIFF, and GIF, etc. Because people love to use the application to convert their JPG images to PDF files, it's also called a free JPG to PDF converter.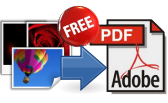 Free and easy to use with intuitive user interface
As the name suggests, Free Image to PDF Online is a web-based service for converting your pictures to PDF. It is free of charge without any hidden costs. An even bigger surprise is that you don't need to download and install it or any additional apps before using it. Furthermore, this online tool has a friendly user interface, which is very useful for a newbie.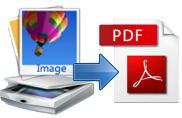 Two operating modes for converting image from disk
This free online image to PDF converter is a versatile tool for creating PDFs from PNG, JPEG, GIF, and BMP etc. It offers you two different operating modes to free convert image to PDF from your hard disk. Both modes allow you to create a multi-page PDF by just clicking the Add New Page button.
Import multiple images simultaneously: In this mode, you can add several image files at once by clicking the Ctrl button.
Import single images one by one: With the single mode, you need to add your images one at a time.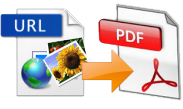 Convert images to PDF from URL
In addition to converting images to PDF from your hard disk, this free image to PDF converter provides another mode – from a URL. In this mode, you can paste the link to your photo in the taskbar and then convert the photo to PDF by clicking the Create PDF button. It helps you create PDFs from Internet images.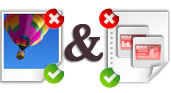 More convenient functions
This online image to PDF converter is powerful, as can be seen from the three above-mentioned modes for converting pictures to PDF. But, it provides even more features.
Add a page: If you want to make a multi-page PDF file from your images, simply click the Add New Page button.
Remove page: You can click the Remove this page button if you don't need a particular page in your created PDF file.
Show or hide page numbers: If you want your PDF to show page numbers, tick the Show page numbers in the PDF file box. Untick the box to hide page numbers.
Click on any image to remove it: When you want to delete imported images, you simply need to click on them.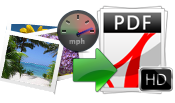 Output high quality PDFs quickly
As we all know, the quality of the output PDF file is one of the issues that matters most to people. There are lots of tools that are similar to this online Image to PDF converter, but many users are not satisfied with the output PDF file quality. This free service offers you an excellent output quality and a very fast conversion speed.