The audio editing utility provides the most convenient way for you to edit audios since it is browser-based. With a single click, it will be activated and you are not required to log in or install other plugin on your computer.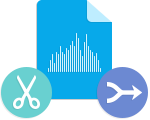 Allow to Conduct Different Edit Jobs
Cut, trim, split and join, all the tasks can be done with the free audio editor. In this case, you can save the desired part from an audio and set it as notification tones. Or, simply trim the useless portions from a large music file. Additionally, it is possible for you to merge several audios together into a single file.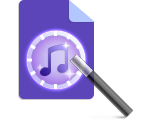 Perfect Audio with Artistic Effects
Music fans can rework the audio by adding rich effects at will. For example, you can mix two songs for getting a fresh listening experience. And it is also a great idea to insert some special sound effects to make the audio more vivid.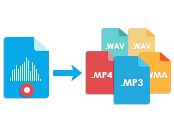 Support a Wide Range of Audio Formats
The tool not only can edit audio files online but also helps to edit sound from the video file. After importing a video, the editor will rip the audio from it and show the waveform. Then, you can begin editing immediately and export it to MP3, AAC, FLAC, M4A, WAV or other format.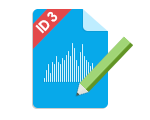 Come with Powerful ID3 Editor
For managing your music library, the best way is to add info to the songs and albums. As you like, you can add music title, artist name, year and genre. And you also have the chance to set a special music cover for recognizing the music easily.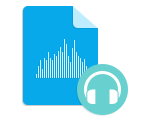 Pre-listen Audio while Editing
Apowersoft Free Online Audio Editor has an intuitive interface which facilitates to control audio editing conveniently. It displays the audio as waveform, so you are enabled to perform the operations visually. While you edit MP3 files online, just hit "Play" button to check the effects.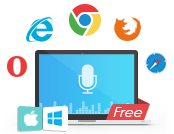 Free, Safe and Easy to Operate
Using this tool is totally free, you won't be asked to register, subscribe or install third-party addons. Without limitation, it works well on Windows and Mac and can be activated on all the browser instantly. During editing process, no popups, ads or virus will trouble you.